CF1900 PVC koeltorenvullingen
CF1900 PVC koeltorenvullingen worden gebruikt in tegenstroom- of dwarsstroomkoeltorentoepassingen en zijn verkrijgbaar in gelijmde blokken van 305 mm breed x 305 mm hoog en 1830 mm of 2440 mm lang.
Dat kan ook op maat worden gemaakt volgens uw specifieke vereisten of als losse vellen worden geleverd.
Tegenstroomkoeling Torenvulling verbetert de waterverdeling door de waterstroom te splitsen terwijl deze door het vulpakket afdaalt. CF1900 Koeltorenvulling splitst de waterstroom 8 keer in een verticaal pad van 12 "(305 mm), hoge thermische prestaties (hoge KaV / L) en lage drukval worden gelijktijdig bereikt door een ontworpen ontwerp van de fluit / microstructuur en de hoogste productienormen.
PVC koeltoren vult shows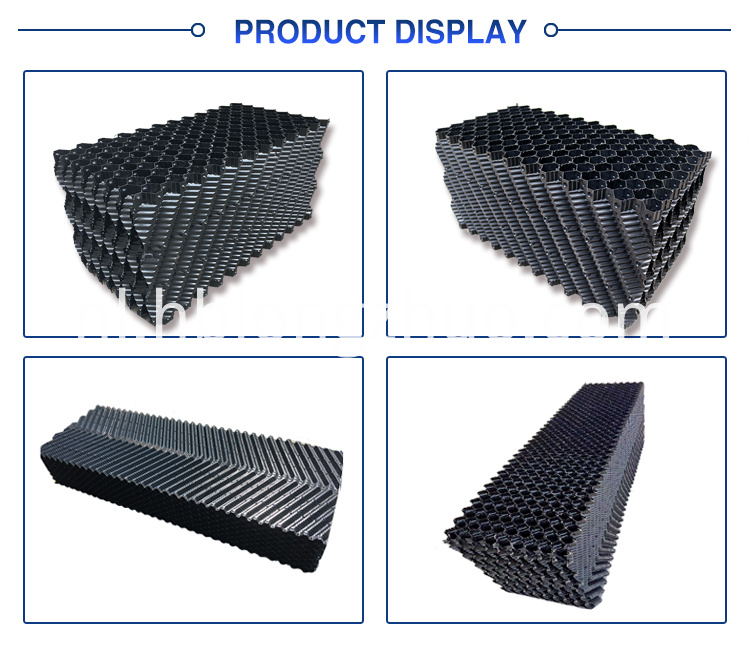 PVC koeltoren vult materialen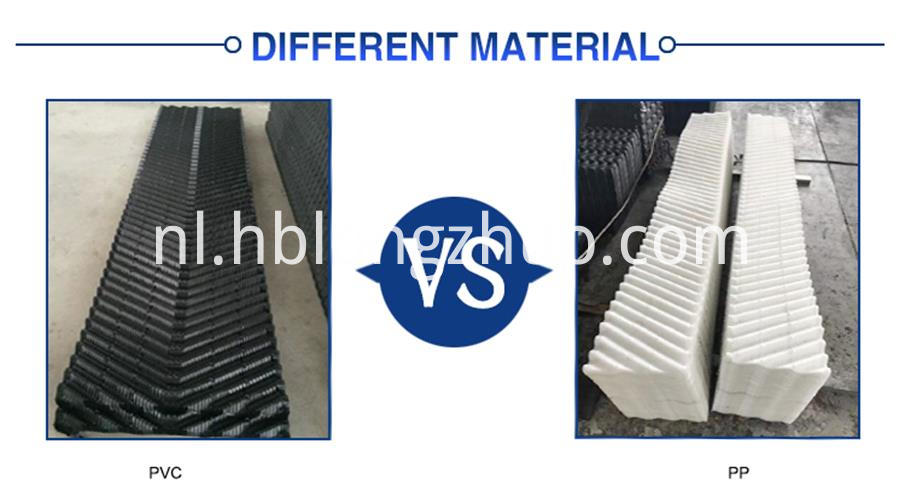 PVC koeltoren vult specificatie
Depth(D), Width(W), Length(L)
Voordelen van CF1900 PVC koeltorenvulling
1. originele prestaties voor de laagste bedrijfskosten van het systeem
2. minimale uitvaltijd
3. maximale levensduur
4. operationele veiligheid
5. eenvoudig onderhoud
6. eenvoudige reiniging
Verpakken en bezorgen
De pvc-koeltorenvulling wordt gewoonlijk verpakt door PE-riem en pallet. Sommige klanten vragen per houten kist, het is mogelijk.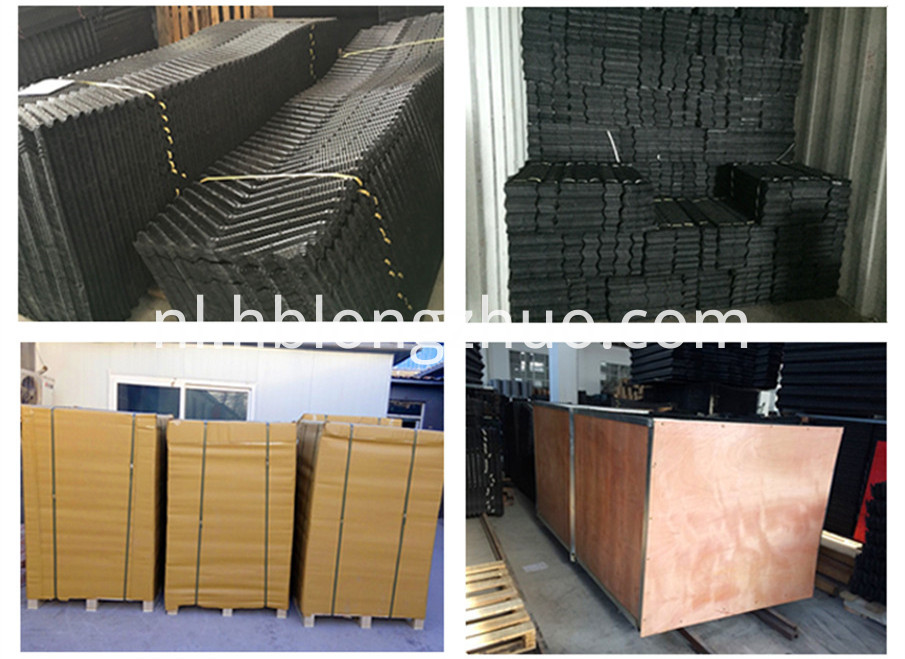 Contactgegevens

Gerelateerde producten:
Koeltorenonderdelen: koeltorenvulling, koeltoren sproeikop, koeltoren luchtinlaatlamel, koeltoren drifteliminator.
Waterbehandelingsproducten: kolkenzuiger, watertank, biokogelfiltermedia, fijne bellentiffuser.
Product Categorie : Koeling torenonderdelen > Koeltoren vullen