1000 mm x 1000 mm Cross-flow PVC koeltoren vullen
De efficiëntie van een koeltoren is afhankelijk van de vulling, de vulling is gemaakt van een stijve PVC- of PP-film van vlamvertragende kwaliteit met een hoog rendement voor warmtewisseling.
De hoogrenderende vulling verlaagt de motorinvoer HP en zorgt voor een gelijkmatige waterverdeling, met minimale weerstand tegen luchtstroming.
Koeltorenvulling is een van de belangrijkste componenten voor de uitwisseling van gas en water in de koeltoren. Het zijn de belangrijkste onderdelen om de efficiëntie van de koeltoren te verbeteren en zorgen voor een zuinige en veilige werking.
We hebben vele jaren voor geëxporteerde koeltorens vullen, we zijn profesional voor in s tation en productie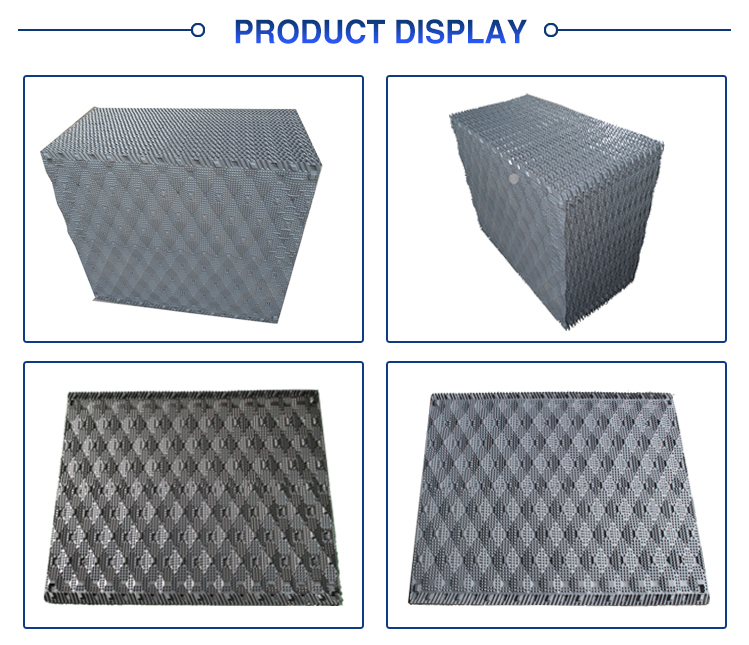 Koeltoren vulling specificatie:

| | |
| --- | --- |
| | 850mmX1000mm,1000mmX1000mmor as your request |
| | |
| | |
| | PVC, PP (For high temperature cooling tower) |
| | |
Koeltorenvulmateriaal:

Vulmateriaal voor koeltoren kan PVC of PP zijn.
Koeltoren vult productielijn:

Co oling Tower Fill Verpakking en verzending:
Het kan worden verpakt in houten pallet, houten kist of gewoon PE-riem in container.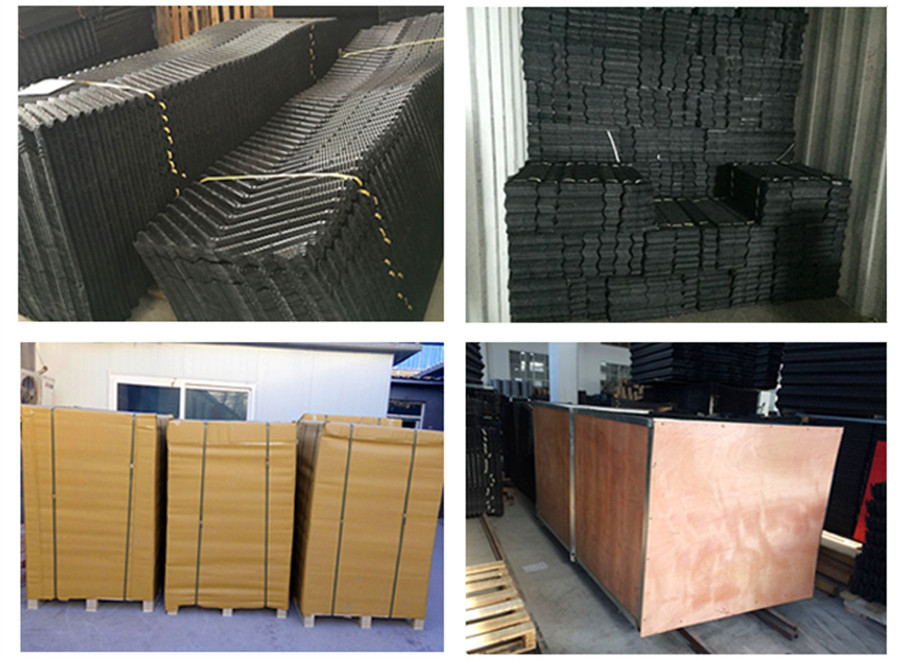 Contactgegevens:

Gerelateerde producten:
Koeltorenonderdelen: koeltorenvulling, koeltoren sproeikop, koeltoren luchtinlaatlamel, koeltoren drifteliminator.
Waterbehandelingsproducten: tube settler, watertank, bio-bal, MBBR-media, fijne bellentiffuser ...
Product Categorie : Koeling torenonderdelen > Koeltoren vullen