FRP-flessenvorm koeltoren PVC-vulling
Cooling Tower Fill Inleiding:
De vulling is van hard polyvinylchloride (PVC) en is van honingkom met een zeer groot contactoppervlak. Het doel van opvulling is om het water en de lucht in verschillende stromen te splitsen om de contacttijd te vergroten en ook de warmteoverdracht tussen lucht en water. De vullingen zijn verkrijgbaar met een standaardhoogte van 250 mm of 300 mm met een dikte van 0,28 mm.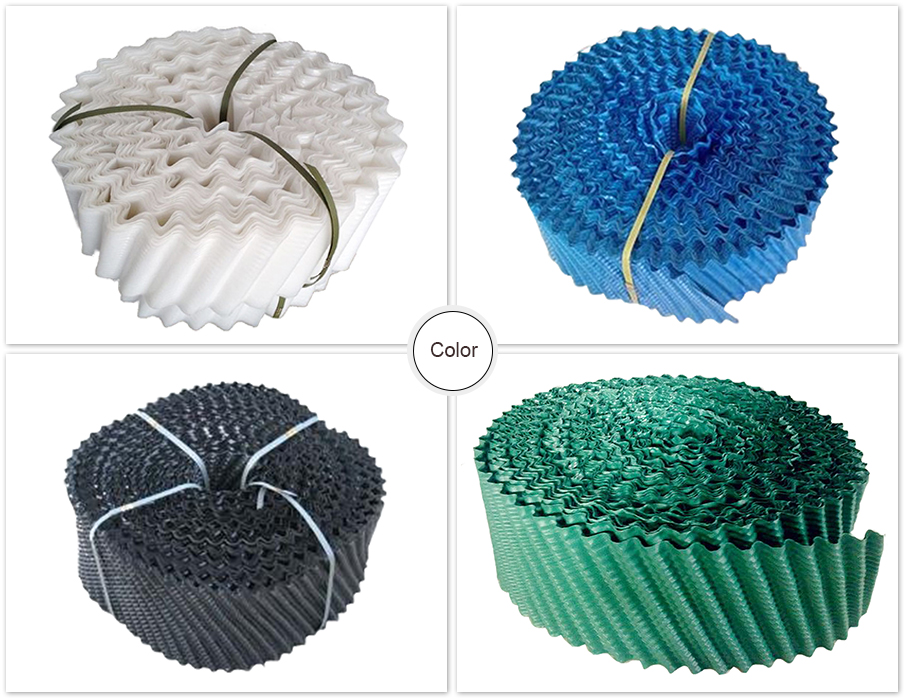 Koeltoren vulling specificatie:

PVC, PP (For high temperature cooli

n

g tower)
Koeltorenvulmateriaal:

Vulmateriaal voor koeltoren kan PVC of PP zijn.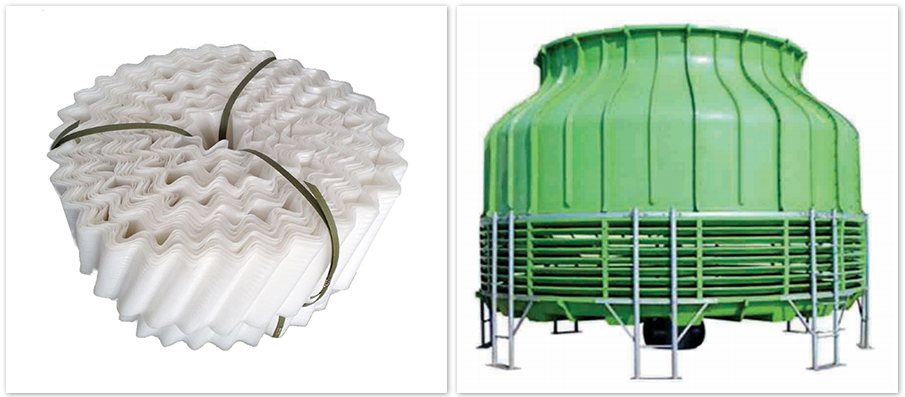 Koeltoren vult productielijn:

Co oling Tower Fill Verpakking en verzending:
Het kan worden verpakt in houten pallet, houten kist of gewoon PE-riem in container.

Contactgegevens:

Gerelateerde producten:
koeling toren vulling, tube settler, watertank, bio bal filter media, fijne bellentiffuser ...
Product Categorie : Koeling torenonderdelen > Koeltoren vullen