CF1900 Koeltoren Cross Fluted Film Fill Media
Cross Fluted Film Fill Media- applicaties:
De CF1900 cross-fluted filmvulmedia is ontworpen voor in het veld gemonteerde of pakket tegenstroom koeltorens en kan worden gebruikt in cross-flow torens. Deze vulling wordt gebruikt voor toepassingen in energie, raffinage, chemicaliën, staal en voedselverwerking waar de waterkwaliteit gemiddeld tot goed is.
Cross-fluted film-vulmedia
verbeteren de waterverdeling door de waterstroom te splitsen terwijl deze door het vulpakket afdaalt. De CF1900 splitst de waterstroom 8 keer in een verticale weg van 12 "(305 mm), terwijl tegelijkertijd een hoog thermisch vermogen (hoge KaV / L) en een lage drukval worden bereikt door ontworpen ontwerp van de dwarsfluit / microstructuur en de hoogste productienormen.
PVC-filmvulling

met een pitch van 19 mm. De grotere bladafstand is geschikt voor de waterkwaliteit, iets minder dan ideaal.
CF1900 wordt gebruikt in tegenstroom- of crossflow-koeltorentoepassingen en is verkrijgbaar in gelijmde blokken van 305 mm breed x 305 mm hoog en 1830 mm of 2440 mm lang.
CF1900 kan ook op maat worden gemaakt volgens uw specifieke vereisten of worden geleverd als losse vellen.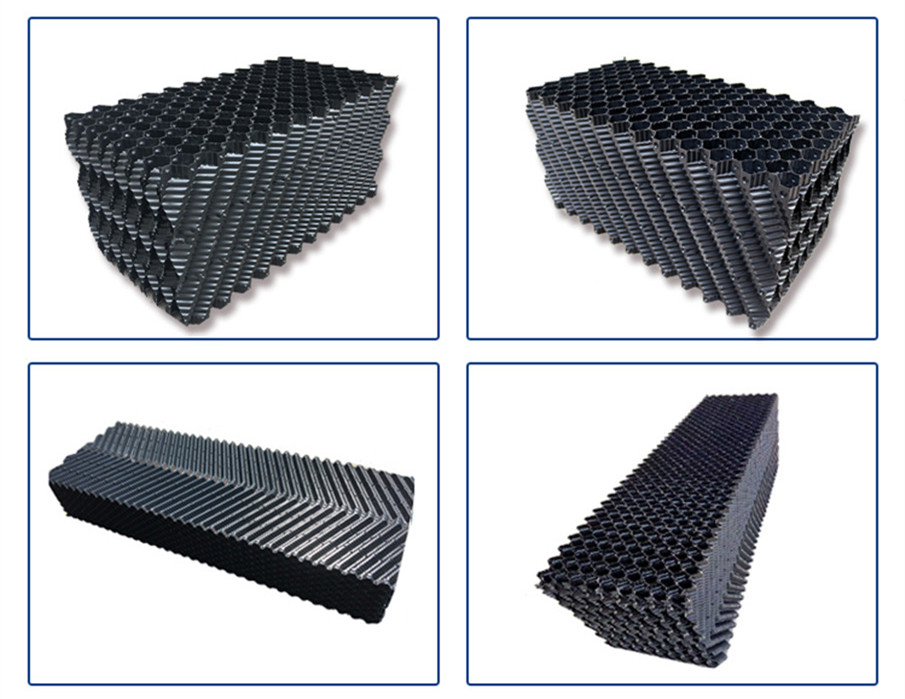 Cross Fluted Film Fill Media Materiaal:

Cross Fluted Film Fill Media kunnen PVC of PP zijn.

Cross Fluted Film Fill Media Specificatie:
Depth(D), Width(W), Length(L)
Cross Fluted Film Fill Media Verpakking en verzending:
Cross Fluted Film Fill Media kunnen worden verpakt in houten pallet, houten kist of gewoon PE-riem in container.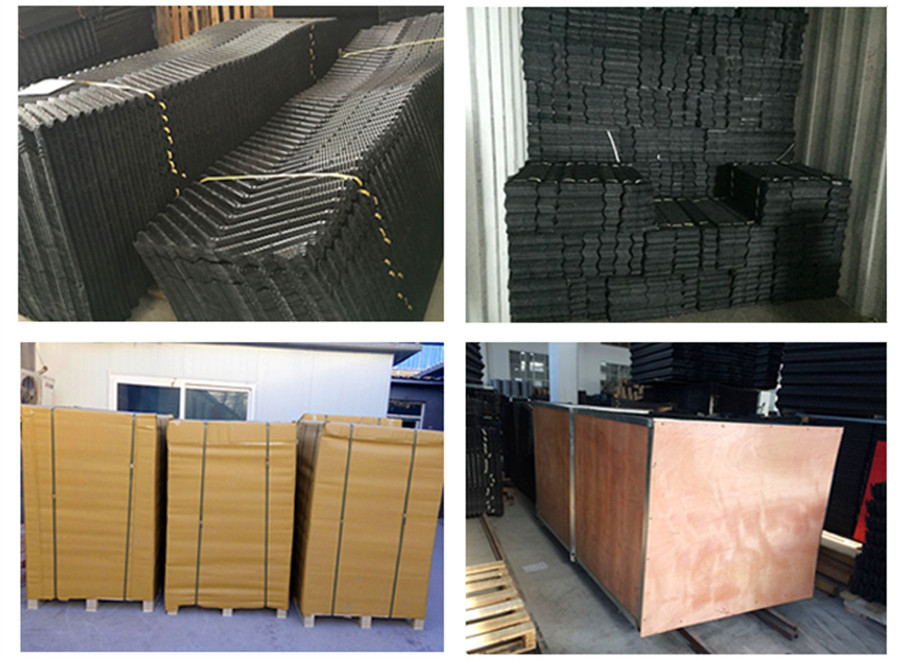 Contactgegevens:

Gerelateerde producten:
Koeltorenonderdelen: koeltorenvulling, koeltoren sproeikop, koeltoren luchtinlaatlamel, koeltoren drifteliminator.
Waterbehandelingsproducten: tube settler, watertank, bio-bal, MBBR-media, fijne bellentiffuser ...
Product Categorie : Koeling torenonderdelen > Koeltoren vullen